In a rare U.S. appearance, author and filmmaker Andy Worthington will speak with renowned investigative journalist Jason Leopold (Truthout) at two events in the Bay Area.
TEN YEARS OF GUANTANAMO: A DISCUSSION WITH ANDY WORTHINGTON AND JASON LEOPOLD
12 noon - 2 pm
Louis B. Mayer Lounge
UC Hastings College of the Law
198 McAllister Street, San Francisco
Andy Worthington will speak on Guantánamo, Indefinite Military Detention, and the Fight for Justice. His path-breaking work continues to bare the truth about Guantánamo and the hundreds of prisoners held there illegally without charge or trial, and tortured. His book, "The Guantánamo Files: The Stories of the 774 Detainees in America's Illegal Prison" and film "Outside the Law: Stories from Guantánamo" have been highly acclaimed by legal and civil liberties experts. In 2011, after working with WikiLeaks on the release of classified military documents relating to the Guantanamo prisoners, he began a new project, "The Complete Guantanamo Files," a million-word series that will continue throughout 2012.
Event hosted by National Lawyers Guild, Hastings Chapter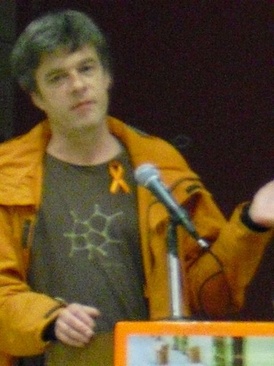 DINNER RECEPTION:
6:00 - 8:30 pm
CYPRUS Restaurant
81 Shattuck Square, Berkeley
A chance to break bread (actually, a delicious catered Mediterranean buffet supper) with our two guests at this popular restaurant, just steps from downtown Berkeley BART.
This dedicated fundraiser is hosted by World Can't Wait, with all funds going to the 2012 campaign to Close Guantánamo, including this national speaking tour by Andy Worthington. We suggest $40 general donation (students $20) -- sliding scale upward if you're able will be deeply appreciated.
RSVP (for catering and due to limited seating space, thanks) to 415-424-7358 Stephanie or 818-480-1860 Curt, or email us at sf@worldcantwait.org .
Both events wheelchair accessible.