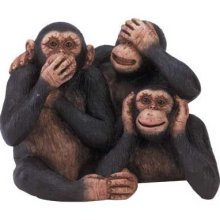 Government lawyers told President Bush that he did not have to obey the Foreign Intelligence Surveillance Act, which prohibits the government from spying on citizens without a warrant, thus destroying the right to privacy. The U.S. Department of Justice ruled that the President did not have to obey U.S. law prohibiting torture or the Geneva Conventions. Habeas corpus protection, a Constitutional right, was stripped from U.S. citizens. Medieval dungeons, torture, and the windowless cells of Stalin's Lubyanka Prison reappeared under American government auspices.
The American people's elected representatives in Congress endorsed the executive branch's overthrow of the Constitution and the Bill of Rights. Law schools and bar associations were essentially silent in the face of this overthrow of mankind's greatest achievement. Some parts of the federal judiciary voted with the executive branch; other parts made a feeble resistance. Today in the name of "the war on terror," the executive branch does whatever it wants. There is no accountability.
The First Amendment has been abridged and may soon be criminalized. Protests against, and criticisms of, the U.S. government's illegal invasions of Muslim countries and war crimes against civilian populations have been construed by executive branch officials as "giving aid and comfort to the enemy." As American citizens have been imprisoned for giving aid to Muslim charities that the executive branch has decreed, without proof in a court of law, to be under the control of "terrorists," any form of opposition to the government's wars and criminal actions can also be construed as aiding terrorists and be cause for arrest and indefinite detention...