Yes, you read that right.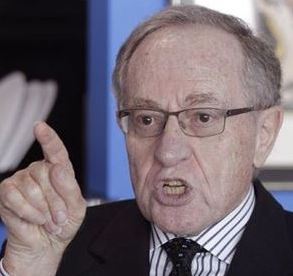 The last few weeks have demonstrated how inexplicably eager UC administrators have been to welcome far-right speakers to campus; Chancellor Carol Christ leads the pack of misguided academics enabling the advance of totalitarian agenda in universities across the country.
'Torture Professor' John Yoo's colleague
Alan Dershowitz has a particular interest in forms of debilitating pain: "I want more painful. I want maximal pain, minimum lethality. You don't want it to be permanent, you don't want someone to be walking with a limp, but you want to cause the most excruciating, intense, immediate pain. Now, I didn't want to write about testicles, but that's what a lot of people use. I also wanted to be explicit because I didn't want to be squeamish about it. People have asked me whether I would do the torturing and my answer is, yes, I would if I thought it could save a city from being blown up [the universally discredited 'ticking time bomb' scenario]."
We refuse to accept a torture state.