Last Thursday evening (October 1st), just over a week after the announcement that he was to be released from Guantanamo Bay, Briton Shaker Aamer was able to talk on a telephone from the prison to the head of his legal team, Clive Stafford Smith of the British human rights charity Reprieve.
Raw, emotional, despairing and optimistic, this is an edited transcript of his words. Given exclusively to the Daily Mail, it is his first response since his freedom was declared.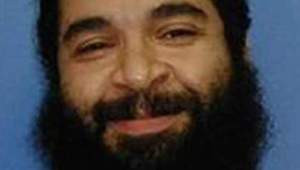 Mr Aamer is on hunger strike to protest continued physical abuse by guards, and warned his wife and four children in London that he may still not make it out alive from Guantanamo:
"I know there are people who do not want me ever to see the sun again. It means nothing that they have signed papers, as anything can happen before I get out. So if I die, it will be the full responsibility of the [American government]."
It is up to us to "walk the talk" to see that President Obama's promise to close Guantanamo becomes a reality.