With the entire publishing industry in peril, [independent bookstores] are the endangered species that serves as a harbinger for the future.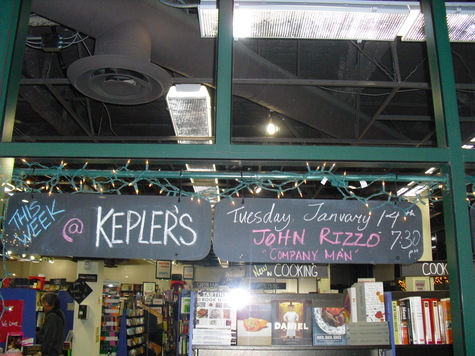 The misappropriation of "free speech" precepts at Kepler's Books to promote a
braggart of torture
is more than just sad; it raises questions of whose interests are being served when store managers confuse "personal opinion" with the confession of criminal actions by a featured speaker.
The introduction of inept hired security, backed up by Menlo Park's "finest", to shelter CIA apologist John Rizzo from a handful of protesters outside the venue, produced a surreal rebuke to the rich history of a beloved cultural institution.
Once home to the free exchange of ideas, the bookstore succumbs to corporate control of public thought when it suppresses dissent.