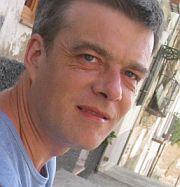 Andy Worthington joins World Can't Wait activists for the
Close Guantanamo Tour January 2014,
along with friends old and new. Mark your calendars, pass this news on to others, and help us fund airfare and other travel expenses.
Fresh outrage over the situations at Guantanamo and Bagram can be the straw to break public intransigence on the issue of indefinite detention by presidential fiat.
Monday, January 13: panel on the Ethics and Politics of Extraordinary Detention,
Old Union, 520 Lasuen Mall, Room 200
sponsored by Stanford Says No To War
Tuesday, January 14: a conversation with Andy Worthington and Stephanie Tang
UC Hastings College of the Law
Room E, 198 McAllister Street, San Francisco
sponsored by Hastings chapters National Lawyers Guild and American Constitution Society;
Hastings Race and Poverty Law Journal
presented by Andy Worthington and Stephanie Tang
2425 Channing Way, Berkeley