"In beginning to tell the stories of the remaining 171 prisoners at Guantanamo, we are
delighted
to start with the story of Abdul Razak Qadir, one of five Uighurs, Muslims from
China's Xinjiang province...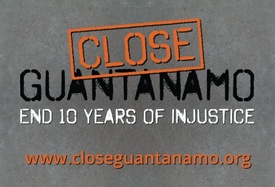 On January 13th, Andy Worthington introduced a
new

Close Guantanamo Now!

petition to his
Bay Area audience. Find video of the event,
A Conversation With Truthout Journalist
779 prisoners have been held at Guantanamo since
the prison opened on January 11, 2002. Of those,
600 have been released or transferred, and eight
The remaining men
are human beings, with feelings, and with families, who, after
ten years,
continue to be
subjected to arbitrary detention.