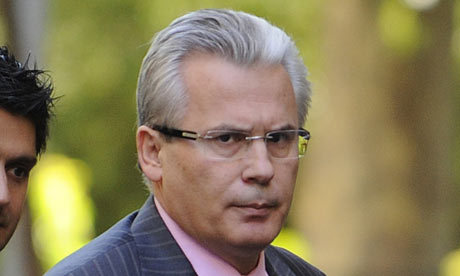 Judge Baltasar Garzon is being investigated by Spain's supreme court, charged with 'perverting the course of justice'. Photograph: Dominique Faget/AFP/Getty Images
Spain's best-known investigative magistrate,

Baltasar Garzon

, is now being prosecuted in a politically driven case that should have been thrown out of court...
If convicted, he could be barred from the bench for up to 20 years, effectively ending a career dedicated to holding terrorists and dictators accountable for their crimes. That would please his political enemies, but it would be a travesty of justice...
Mr. Garzon is a fearless and controversial prosecutor who has made many enemies over the years. He has brought cases against Basque and Al Qaeda terrorists, powerful Spanish politicians, Latin American dictators and Russian mafia thugs...