and where international law is headed right now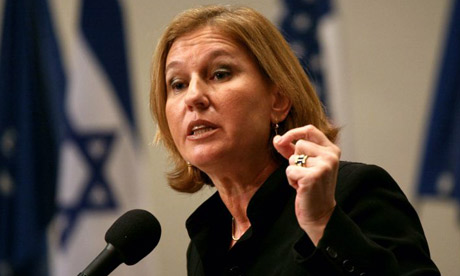 Former Israeli foreign minister Tzipi Livni. Photograph: Gali Tibbon / AFP

 
Under the doctrine of 
universal jurisdiction
, national courts can prosecute serious human rights violations committed anywhere in the world, provided an arrest warrant has been issued...
The principle of universal justice is not just something that's applied to leaders of Third World countries accused of domestic and/or international human rights abuses. Last summer, IÂ 
interviewed
 a renowned human rights attorney who discussed another pending case of universal jurisdiction: the one in the Spanish courts against the so-called "Bush Six" (former Attorney General Alberto Gonzales and five other former officials, including Under-Secretary of Defense Douglas Feith and the Justice Department's John Yoo). They are being investigated for various alleged violations of international laws governing torture.