The University of California welcomed 'torture memos' author John Yoo's return to academia in 2004 and continues to refuse investigation of misconduct charges against the professor. We demand application of ethical standards former dean Christopher Edley chose to ignore.
Say NO to normalization of crimes against humanity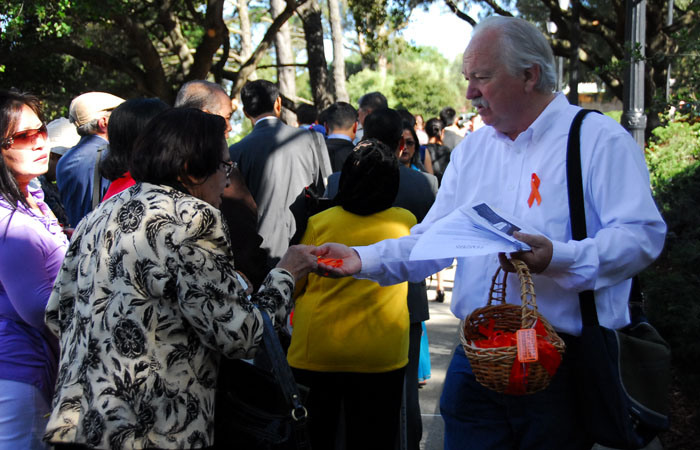 2012 graduation photo by Ashley Chen, c/o The Daily Californian; ribbons worn as statement against torture
Berkeley Law Graduation, Saturday morning, May 10
7:30 Distribute orange ribbons to graduates, Kroeber fountain, Bancroft & College Ave
8:00 Flyer arriving guests, Hearst Greek Theatre
8:30 Greet Processional
9:00 Commencement ceremony begins
Yoo's rulings caused immeasurable suffering: thousands have been subjected to torture, tens of thousands incarcerated, tens of millions spied upon, and a million have died in U.S. imperialist wars.
Despite repudiation by peers, and rejection of his work at the Office of Legal Counsel by the same (Bush) regime that hired him to legalize the unconscionable, Yoo continues to be given credence, advocating for militarization of outer space, a lethal strike on Iran, and the current president's killer drone program.
A university that allows a war criminal to teach constitutional and international law courses to the next generation of lawyers and judges under prejudice of 'academic freedom' is protecting war crimes.
It is our responsibility to call out criminals and enablers alike