"Ron DeSantis's blind faith to the military in its worst moments doesn't bode well should he ever claim the title of commander in chief," warns Jasper Craven, "but that is clearly where his ambitions lie." Tom Fleener, a former defense lawyer at Gitmo, told him that "Ron knew where the bodies were buried, so to speak." 
One former detainee recollects that DeSantis was "with a group of the most vile officers that tortured us severely."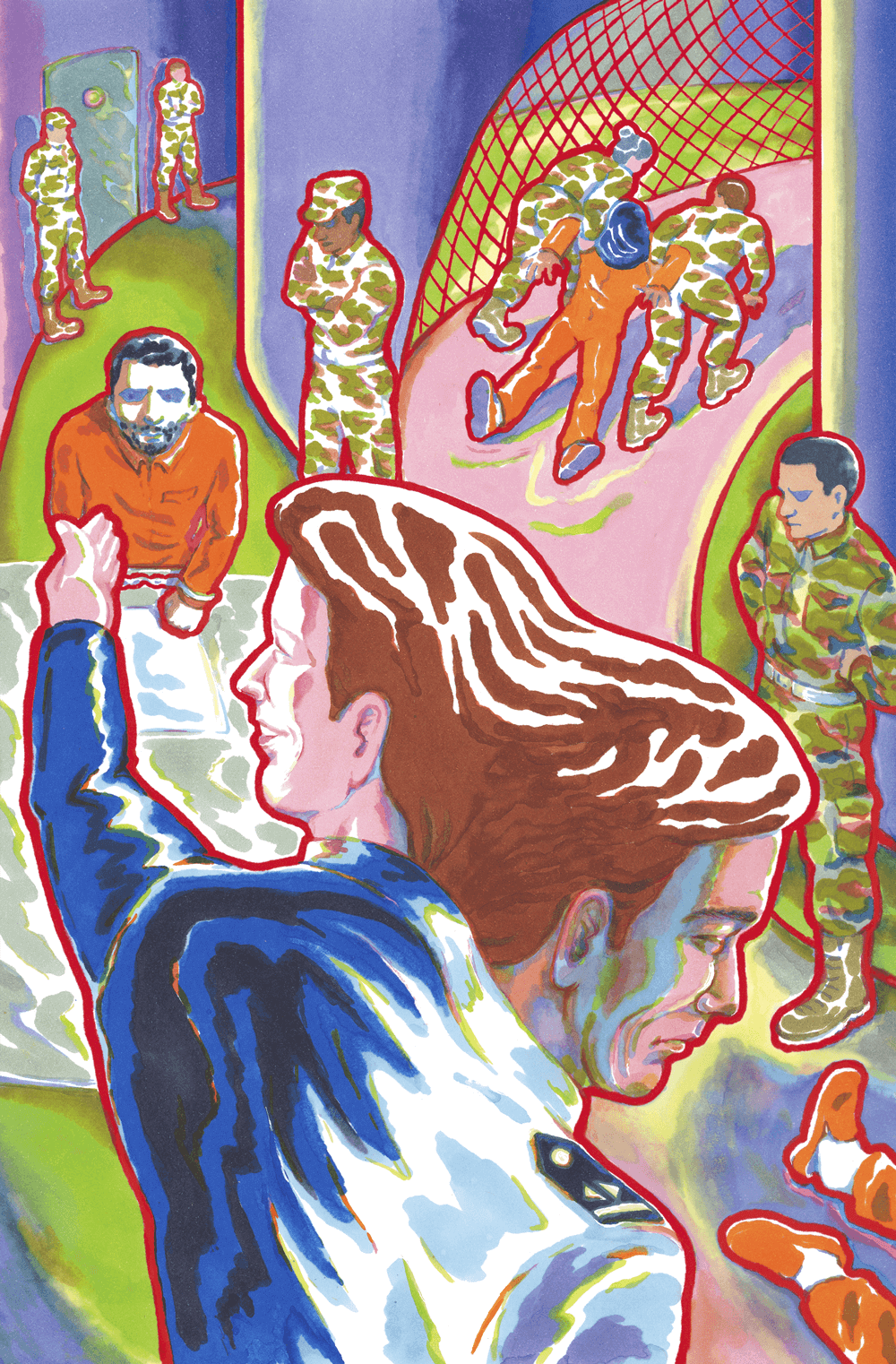 Illustration © Lucile Ourvouai
Survivor Mansoor Adayfi has written a book about his confinement and advocates shuttering the prison. Last year, after catching wind that DeSantis was a rising political star, he tweeted his hope that "Ron doesn't run Florida like he did at Guantánamo." Craven is rightly worried that DeSantis is taking cues from the likes of Hungarian Prime Minister Viktor Orbán, "a fellow military veteran and master of doublespeak." The protégé of George W. Bush and other Republican forebears understands the appeal of strength and brutality to voters.